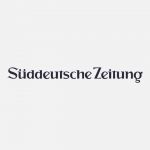 "When you listen to Emanuel Moór's four-movement Concerto for two cellos and orchestra in D major, it remains a mystery that this symphonic double concerto has been forgotten. Moór wrote it at the beginning of the century for Pablo Casals and his student and partner at the time, Guilhermina Suggia, who then made a great career. It begins with a wide-ranging cantilena and ingeniously wonderful dialogues of the solo cellos, which is followed by a peppery virtuoso intermezzo. An intimate adagio and a joyful finale complete the concert. Here and there it sounds Brahmsian, sometimes Elgar haunts it, and chimes à la Debussy refine the orchestral setting. David Stromberg and Sebastian Hess implement this with the Nuremberg Symphony Orchestra under Rudolf Piehlmayer so confidently that Moór's piece will hopefully soon encourage many other cellists to play it in public."
Sebastian Hess
setzen das mit den
Nürnberger Symphoniker
n unter Rudolf Piehlmayer so souverän um, dass Moórs Stück hoffentlich bald viele andere Cellisten ermuntert, es öffentlich zu spielen."
Harald Eggebrecht,
20. Juli 2020
https://www.sueddeutsche.de/kultur/klassikkolumne-spielleidenschaft-und-einfallsattacken-1.4972957
"These pieces of music have been given a new depth"
Philipp Caverat, NDR
"A totally new character. This is worth listening to!"

Jörg Armbrüster, SWR2
"Exceptionally good. Phenomenal!" 
Erwin Baumgartner, Wiener Zeitung
"Crystal clear treasures" 
Concerti Magazin
"Fascinating new sounds"
Jochen Berger, Coburger Tageblatt
"He performs the virtuosic passages masterfully"
Marcus Stäbler, NDR
"Exceptionally beautiful and brilliant"
Wetzlarer Zeitung
"If the great romantic composers [Schumann, Tschaikowski] had heard these chamber versions of their orchestral works, they might have regretted not composing them in this way originally."
Helmut Peters, Die Welt